Rolls-Royce Defence in strategic partnership with Aerogility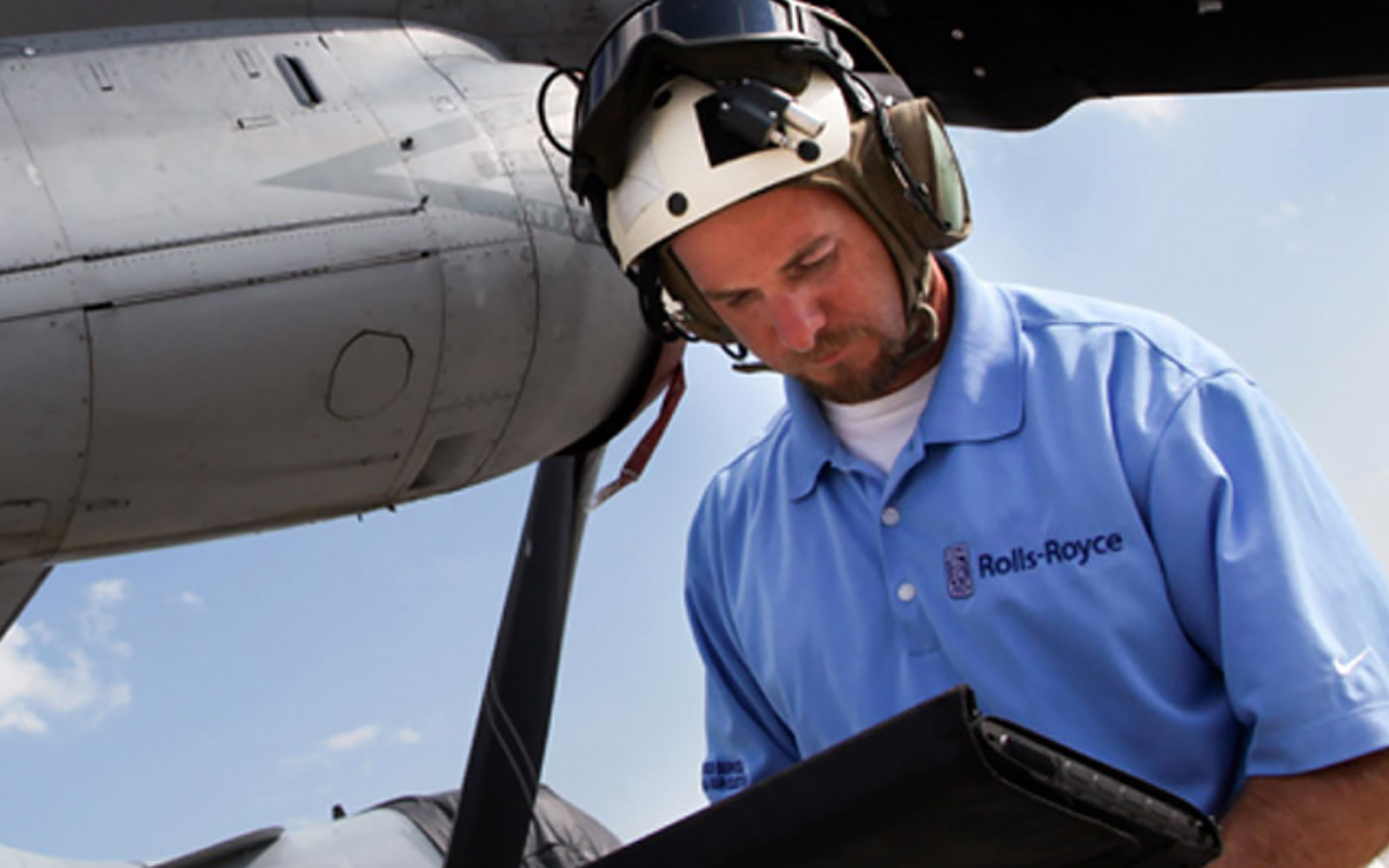 Aerogility is announcing the successful deployment of its enterprise decision-support software by Rolls-Royce Defence.
Rolls-Royce Defence is at the forefront of developing and providing a comprehensive portfolio of services for managing customer engine fleets and assets throughout their life-cycle. This approach combines in-depth knowledge of product design and enterprise support with analysis of real operational data, using advanced data analytics to optimise the fleet utilisation.
After extensive evaluation, Rolls-Royce Defence selected the Aerogility decision-support product for service analytics. Together they implemented a multi-agent model, designed by Rolls-Royce as a digital-twin of the service support enterprise, and embodying business rules and engineering experience acquired over decades of operation. In the model, the agent parameters for platform operations, maintenance support networks and life-cycle cost are fully configurable to represent a myriad of fleet scenarios according to the use case.
The expertise of Rolls-Royce analysts plus the Aerogility multi-agent model produces a realistic and holistic view of the overall service provision. Business teams can iterate through customer support scenarios quickly and easily by varying the parameters in the model, and thus optimising both forecasting accuracy and service delivery.
Gary Vickers, CEO of Aerogility, said, "We have worked very hard with the Rolls-Royce team in an extensive evaluation and we are delighted that multiple programs across the Rolls-Royce Defence organisation are now benefiting from our enterprise decision-support solution. The evaluation proved that Aerogility can generate meaningful insights into operational forecasts for developing new propositions from the Services Portfolio. The Rolls-Royce team can run multiple 'what-if' scenarios and compare the benefits of each services package, measured by KPIs, rich analytics and optimised maintenance schedules automatically generated from the Aerogility simulations."
Robin Gibbs, Services Transformation Executive at Rolls-Royce Defence said, "The flexibility and ease-of-use of Aerogility gives our teams a powerful digital-twin, enabling us to deliver the effective service solutions that our customers demand with agility and confidence. We are committed to innovation and leveraging big data for advanced predictive analytics and we particularly value the support and capability that Aerogility has provided us in this regard."
As a showcase for this forecasting technology, the Aerogility team worked closely with the Rolls-Royce innovation group to bring the Aerogility simulations to life in their Customer Innovation Suite. The result is an interactive simulation that can be run on a touch-screen video wall. Customers and stakeholders can modify simulation parameters simply by dragging and dropping support elements onto an enterprise map, and are then presented with a visualisation of the scenario whilst the simulation generates a comprehensive scenario comparison report. This implementation means that the forecasting process is demystified and customers can confidently co-create tailored solutions with Rolls-Royce. It has met with an enthusiastic response from customers and senior stakeholders alike, recognising its value as an intuitive and informative business development and decision support tool.
"A highlight of the year for the teams involved was to see our software captivating visitors on the Rolls-Royce stand at the Farnborough International Air Show 2018 – a fantastic accolade for us, especially with such great feedback," continued Vickers.
Terry Hegarty, Rolls-Royce Capability Director, Defence Customer Services, said, "The focus of Rolls-Royce is to enable mission success for our customer. The ability to simulate how a complex product will operate and be maintained in a complex environment allows Rolls-Royce to recommend and implement policies with our customers that maximise fleet utilisation. Our partnership with Aerogility has allowed us to develop and create an industry-leading strategic capability giving us decision excellence, benefitting both our internal business and external operational customer. It's been exciting working together in such an agile and rewarding relationship."