Lockheed Martin and the optimization of military aviation MROs and logistics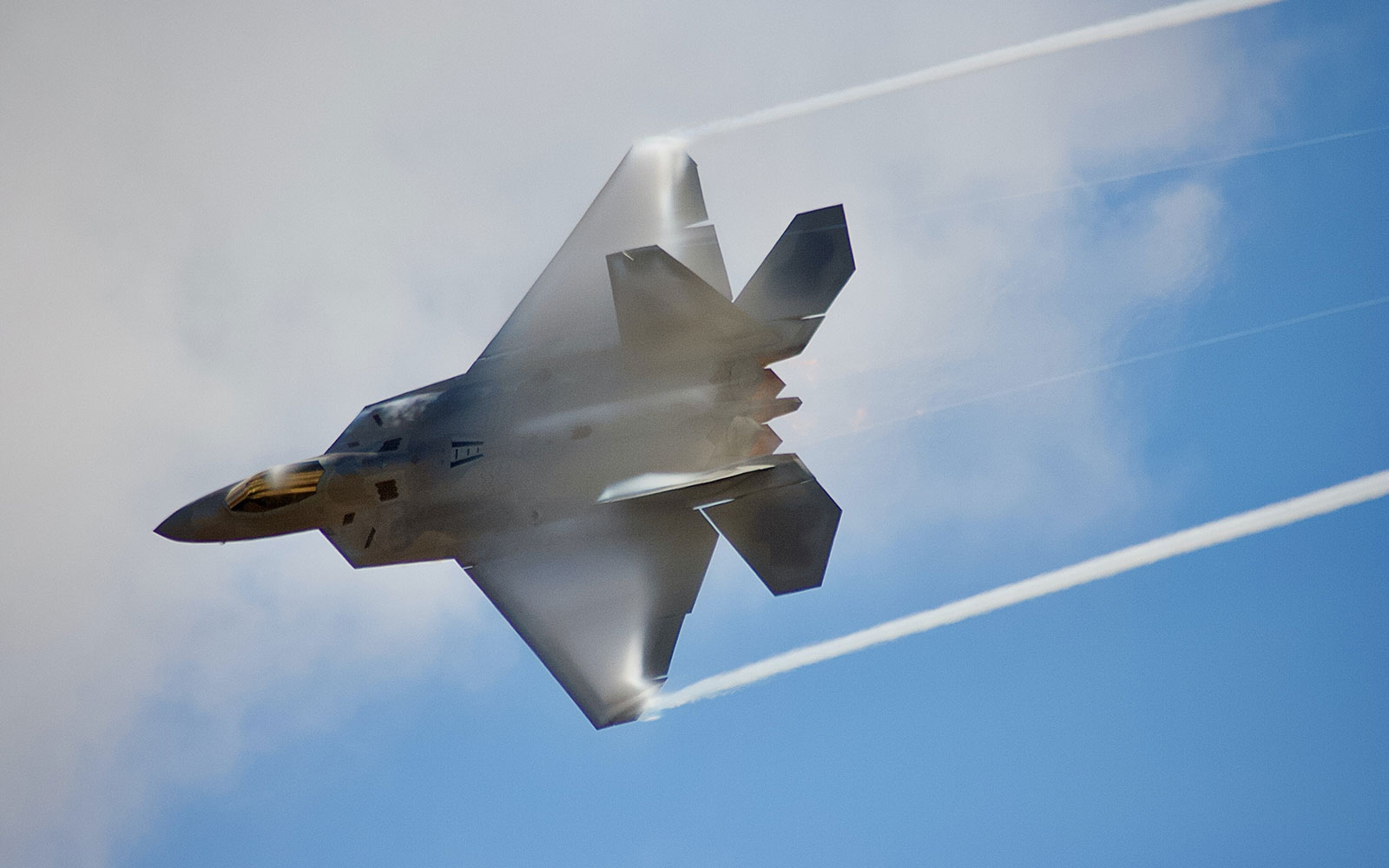 Lockheed Martin F-22 Raptor
Forecasting for military aircraft maintenance depots can be a lengthy and laborious process. Most MRO planners use labor intensive and time-consuming methods to compute complex forecasting and planning operations.
Additionally, not every aircraft in a fleet has the same maintenance needs. Military aircraft can be deployed in multiple different operating environments: desert, ice, and snow, coastal, tropical or on an aircraft carrier — all these situations exact a different maintenance toll on the aircraft and require different scheduling and handling.
As a result, Aerogility partnered with Lockheed Martin to manage the workflow more effectively for maintenance depots supporting thousands of military aircraft.
Initially, Aerogility was leveraged to manage and schedule propeller maintenance on the Lockheed Martin C-130 Hercules, a four-engine turboprop military transport aircraft.
The capability was then introduced to the F-22 fighter program. Aerogility implemented a multi-agent software model — a type of model-based AI where intelligent agents represent the aircraft fleet and sustainment operation in a holistic model — that allowed the user to rapidly develop comprehensive MRO schedules that maximized planning yield and minimized time-on-ground.
After success with the F-22 fleet, Aerogility methodology was applied to the F-35 fighter program. The F-35 alone has 37 current activations worldwide and has three variants: the F-35A conventional takeoff and landing variant, the F-35B short takeoff/vertical landing variant, and the F-35C carrier variant. The priority was to maintain and upgrade the aircraft across a large number of different operational environments whilst maintaining availability.
Working with Lockheed Martin, Aerogility took the model developed for the F-22 and with straight-forward extensions around customers and forward targets, the company extended the model to accommodate the F-35 Block 4 upgrade programme.
Over 13 years, Aerogility has achieved significant improvements in forecasting and cost management, thanks to its capability to create an accurate digital model of the customer's entire operations, representing all aspects of the MRO ecosystem from aircraft type to aircraft location, components, facility capacity and personnel, plus other variables such as supply chain.
Complex forecasting operations are done in minutes versus days or even weeks; using Aerogility, Lockheed Martin was able to forecast the duration for the entire software upgrade for the F-22 in just a few days.
Nigel Yard, Head of Defence at Aerogility, said, "Ultimately, with Aerogility, you no longer have to settle for the best option you can manage in the time allowed. You can rapidly explore all possibilities to find the best course of action."
Aerogility Inc
3355 Lenox Road
Suite 750
Atlanta
GA 30326
USA
+1 404 250 3231
info@aerogility.com
Aerogility
Smithfield Business Centre
5 St John's Lane
London
EC1M 4BH
UK
+44 (0)20 7250 4797
info@aerogility.com