Aerogility attends Farnborough International Airshow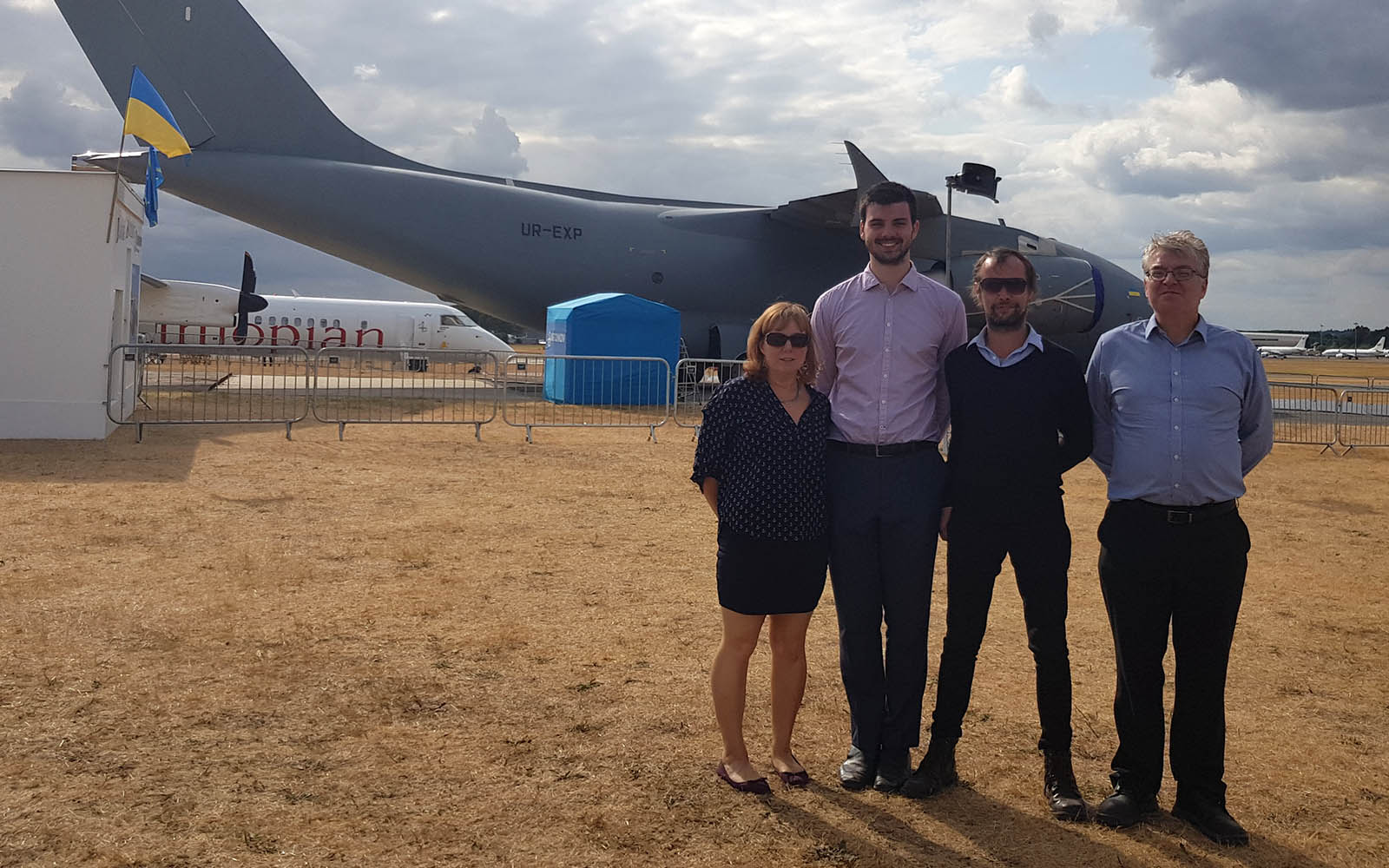 Aerogility team members at the Farnborough International Airshow
The Aerogility team attended Farnborough International Airshow in July 2018, one of the largest air shows in the UK, attended by approximately 100,000 aviation experts, admirers and enthusiasts on the trade days alone.
Held every two years, the show features more than 1500 exhibitors from the civilian, defence and space sectors, all looking to show off their latest innovations and technology. And with four exhibition halls plus two feature areas, there were many exciting developments to take in!
During the show, Phil Cole, senior consultant at Aerogility, met with Mark Thomas, editor of LARA magazine. Phil and Mark discussed the increasing recognition and interest that smart MRO planning is receiving from the wider industry.
Phil tells us: "Attending Farnborough gives us the opportunity to keep up-to-date with what is happening in the aerospace industry and network with other aviation and MRO experts. It was great to meet with LARA magazine and seeing our software in action on the Rolls-Royce stand made us incredibly proud to be playing a key role in the future of aviation maintenance planning."
The show's daily air display, a major attraction of the air show where the most advanced commercial and military aircraft are showcased, was another highlight for the team who especially enjoyed watching the F-35 Lightning and Typhoon flypast, as well as the displays from the Boeing 787, the F-16 and the Dornier 328 parachute display.