AI firm Aerogility launches into supply chain optimisation with Hexagon Consultants teaming agreement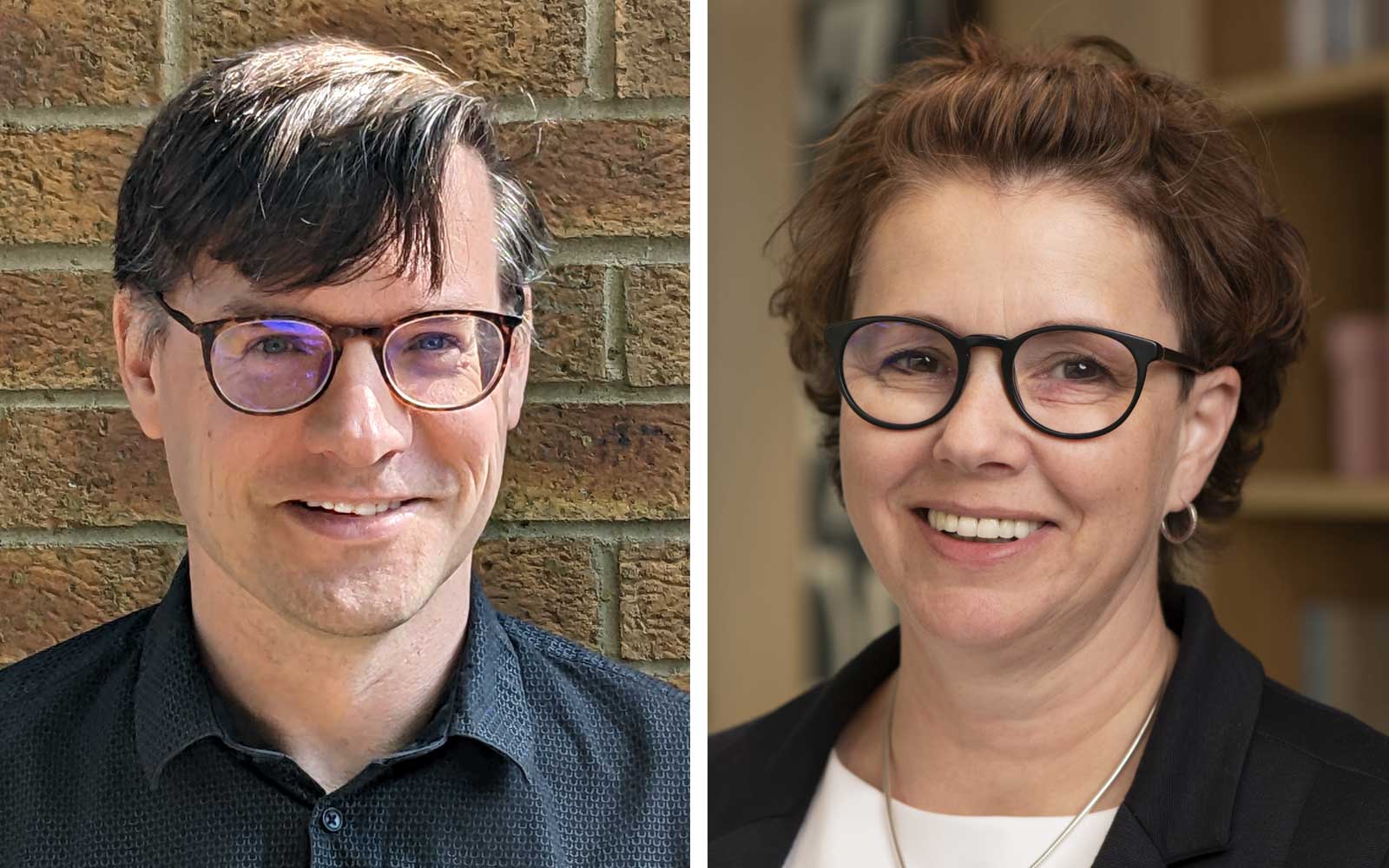 Simon Miles, Head of AI at Aerogility, and Sue Williams, MD at Hexagon Consultants.
Advanced, model-based AI solution provider Aerogility is expanding into new industries by announcing a strategic teaming agreement with manufacturing management consultant, Hexagon Consultants Limited (Hexagon). Both organizations will combine their expertise and sector knowledge to develop compelling supply chain solutions for leading industrial companies.
The goal of the partnership is to encapsulate the deep expertise gained by Hexagon over many years in a innovative and highly reusable model-based AI solution. Together, they will identify improvement strategies for Hexagon's customers to transform their organizational processes in a sustainable way, plus offer further functionality to Aerogility's existing aviation customer base.
Sue Williams, Managing Director, Hexagon Consultants, said, "As a company, we are harnessing the latest innovations to deepen our analysis into supply chain issues and help customers find the right solutions. This is where Aerogility's AI software will prove invaluable. We are ready to work with Aerogility to integrate its technology into our practises, generating 'what-if' supply chain management scenarios that can plan and further inform decision-making."
Hexagon are experts in tackling strategic challenges such as mergers, acquisitions and entering new marketplaces, or supply chain issues such as forecasting and planning problems or inventory optimization. Working with Aerogility's intelligent agent AI framework helps companies deliver optimized asset performance, operational efficiency, and improved strategic outcomes in fast-paced, dynamic environments. Together they will generate realistic simulations, modelling scenarios impacted by expected and unexpected issues and creates plans to mitigate problems and optimise the supply chain.
Simon Miles, Head of AI, Aerogility, said, "Our AI-powered system has proven successful in enabling our aviation and defence customers make faster, better-informed strategic and operational decisions. Working with the supply chain experts at Hexagon Consultants allows us to expand our capabilities, and we are excited to show how our technology excels across multiple industries.
All of our customers experience supply chain issues regularly and we will be able to utilize Aerogility's software, and Hexagon Consultants' expertise to identify opportunities to ease supply chain pressures and plan for unexpected events that will affect their business."